PRESCHOOL & PRE-KINDERGARTEN OPENINGS FOR SUMMER & FALL!!!
Ages 3 Years to 5 years * State Transportation Building * Open 8 a.m.-6 p.m.
* Full-time & Part-time programs available * Child centered facility
* 27 Years in Operation * Fenced in, roof top play space
* Multicultural setting * Onsite, drop off parking
* Professionally trained teachers * Accessible by MBTA
* Excellent teacher-child ratios * Hands-on curriculum
*NAEYC ACCREDITED under the reinvented Accreditation System
10 Park Plaza, Boston, MA * Near the Public Garden * 617-973-8200
Affordable Tuition Rates * Open to General Public * EEC License # 8117338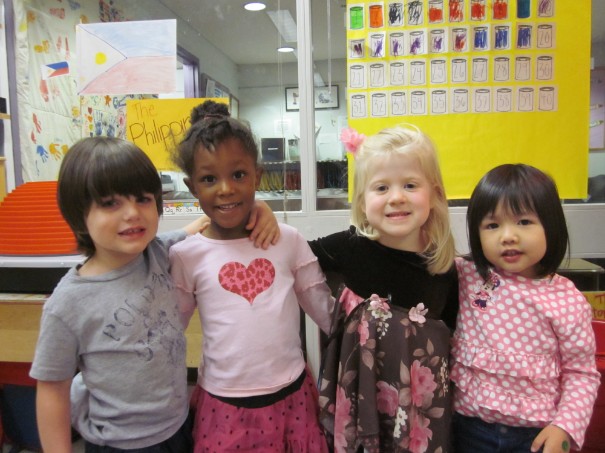 The Transportation Children's Center (TCC) provides quality care for young children. Our state-of-the-art facility is located in the Massachusetts Transportation Building, directly across from the Boston Public Gardens and the Theater District. Nestled safely within the courtyard of the Transportation Building is our fully equipped fenced-in outdoor play deck where the children enjoy a variety of fresh air activities. We offer excellent teacher-child ratios, and our teachers are educated, experienced, and nurturing childcare professionals.

The beautifully designed and well-equipped center provides a stimulating and nurturing environment for children ages 12 months through 6 years. TCC gives first priority to state employees and transportation-related authorities, and is also available to Transportation Building employees and children whose parents work or live in the adjacent neighborhoods or community. TCC provides two-day, three-day, four-day and five-day programs, all on a full-day basis. Financial assistance is available to families of state employees and transportation related authorities who qualify.

TCC AWARDED NEW FIVE-YEAR TERM OF NAEYC ACCREDITATION
TCC has achieved a new, five-year term of NAEYC Accreditation effective August 29, 2012 through December 17, 2017 after completing the renewal process this past year.
The NAEYC Accreditation system was established in 1985 to set professional standards for early childhood education, and to help families identify high-quality preschools, child care centers and other early education programs. As of September 2006, the Association's revised program standards and criteria have introduced a new level of quality, accountability, and service for parents and children in child care programs. The new standards reflect the latest research and best practices in early childhood education and development.

To renew, TCC went through an extensive voluntary self-study process, measuring the program and its services against 10 new NAEYC Early Childhood Program Standards and more than 400 related Accreditation criteria. TCC's program received accreditation after an on-site visit by NAEYC Assessors to ensure that our program meets each of the ten NAEYC program standards. "The new NAEYC Accreditation system raises the bar for preschools, child care centers and other early childhood programs" said Mark Ginsberg, Ph.D., Executive Director of NAEYC
Accredited programs use a research-based, developmentally appropriate curriculum that promotes children's social, emotional, physical, language and cognitive growth. They support teachers' professional development, promote children's health and nutrition, use age-appropriate methods to assess children's development and maintain collaborative relationships with parents. All ten standards include Relationships, Curriculum Teaching, Assessment of Child Progress, Health, Teachers, Families,
As a prospective parent, we hope you will visit our program to gain a better understanding of why TCC was one of the first programs in the country to be awarded NAEYC Accreditation through the NAEYC reinvented system.
What's New
We are currently accepting applications for 2013-2014. With 26 years of early childhood education experience, we offer Pre-Kindergarten, Preschool and Toddler programs. For more information or to schedule a tour, please call Laurie Morelli or Elise Green at 617-973-8200 or email laurie.morelli@transportationchildrenscenter.org.
Welcome to NAEYC for families!!!!
NAEYC's new for families website is a power resource that you can use in your work with young children and their families. It includes a wealth of research-based information about children's learning and development that families can trust.
Use the site to find timely articles and information to share with families and for all your family engagement needs. You can also help to spread the word by letting parents and colleagues know about this important new resource. for more information, visit families.naeyc.org.
Transportation Children's Center
10 Park Plaza Suite 3330
Boston, MA 02116
(617)973.8200