DELAYED OPENING DECEMBER 3, 2019
tcc WILL OPEN AT 10:00 AM tUESDAY, dECEMBER 3RD.
THE GOVERNOR HAS CALLED A DELAYED OPENING FOR NON-ESSENTIAL STATE EMPLOYEES DUE TO THE WEATHER CONDITIONS. TCC'S POLICY IS IF STATE OFFICES CLOSE TCC CLOSES.
INFANT, TODDLER, PRESCHOOL, & PRE-KINDERGARTEN
Ages 3 months to 5 years * State Transportation Building * Open 8 a.m.-6 p.m.
* Full-time & Part-time programs available * Child centered facility
* 32 Years in Operation * Fenced in, roof top play space
* Multicultural setting * On-site drop off parking
* Professionally Qualified trained teachers * Accessible by MBTA
* Excellent teacher-child ratios * Hands-on curriculum
Affordable Tuition Rates *Near the Public Garden* EEC License # 8117338
*Open to General Public & State Employees*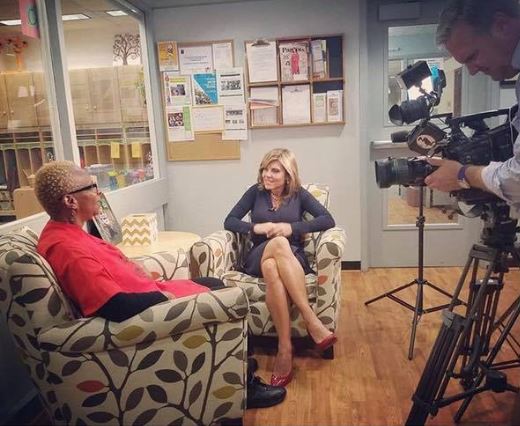 Evelyn House who volunteers in our Toddler Classrooms was featured on Channel 5 interviewed by Maria Stephanos! Click the picture above to go to the WCVB Channel 5 website to see the video.