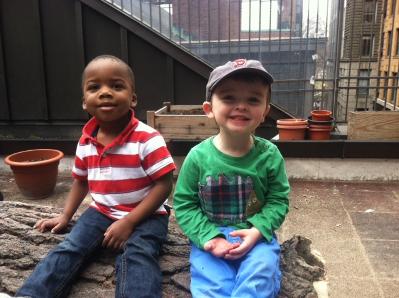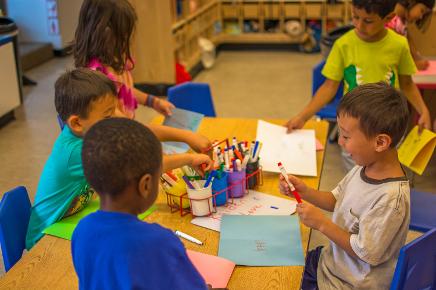 Hours
The Transportation Children's Center is open Monday through Friday from 8:00 a.m. to 6:00 p.m. All children are required to arrive at the Center by 9:15 a.m. so the group activities may begin at 9:30 a.m.
There is an Early Bird Program available from 7:30 a.m. to 8:00 a.m. for families who require early-morning care on an as needed basis. This service is offered at an additional cost
TCC Closures
The Center operates on a year-round basis and is only closed on weekends, two staff clean up days, and 13 state holidays.
On-Site Drop-off / Pick-up / Parking
Drop-off and pick-up parking is available in the Massachusetts Transportation Building Parking Garage. Please note that parents are required to show a photo ID when entering the garage.

The management of the parking garage permits TCC parents to park for 20 minutes in the State Transportation Building garage while dropping off and picking up their child.
Outdoor roof-top play deck
Conveniently located at the center, this open roof-top play deck is completely fenced in and contains a wooden structure, playhouse, sandbox, and wooden toddler structure providing a safe environment for outdoor activities for the children